Amla CZ for Boosting Immunity

Vegan

Soy-Free

Gluten Free

GMO Free
Boost Immunity and Stay Healthy
Amla-CZ formula is a unique combination of natural phyllanthus embilca fruit extract enriched with Vitamin C & Active Zinc. The trio complement each other and support the body's defence.
Product Details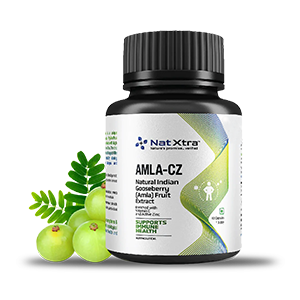 One bottle contains 60 capsules
How to use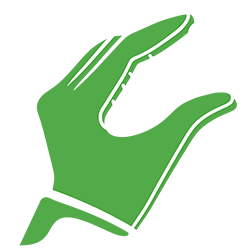 Dosage: One capsule a day
Best time to consume: After breakfast
Ingredients
Each capsule of Amla-CZ is enriched with the goodness of natural gooseberry extract (Vitamin C) and Active Zinc
What does the product do?
Helps fight against infection

Amla acts as a shield that helps your body fight off bacterial and viral infections. It is commonly used to treat respiratory illnesses like bronchitis, cough, and the common cold.
Boosts Immunity
Amla is an immunity booster that contains 8 times more vitamins than an orange. The combination of Amla, Vitamin C and Zinc makes our Amla-CZ your perfect natural immunity booster.
Enhances liver and kidney health

Amla is a natural remedy to prevent fatty liver disease and improve Liver functioning. The antioxidants present also help clear toxins from the body and protect the liver from damage. It is also beneficial in preserving Kidney function and prevents Kidney stones
Who is it for ?
This is perfect for you if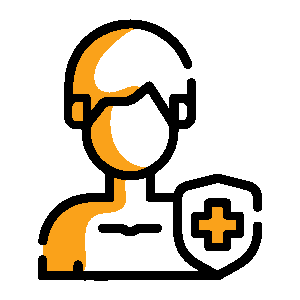 You want to build immunity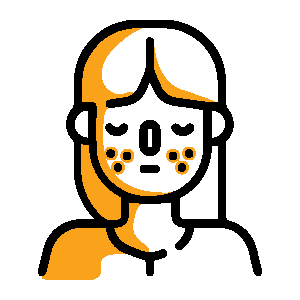 You are suffering from acne and pigmentation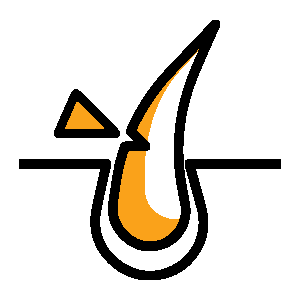 You need to control hair fall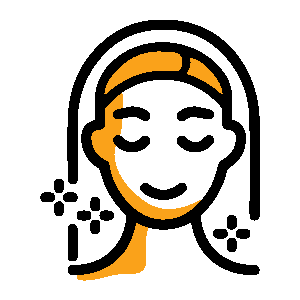 You are looking for an anti-aging remedy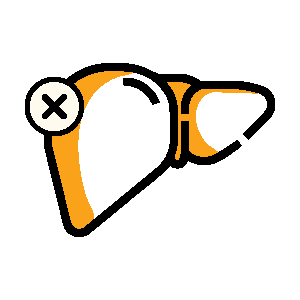 You are affected by Liver/Kidney ailments
You need an all-natural remedy
Frequently Asked Questions
Does Amla stop hair fall?
Does Amla help you detox?
Can Amla reduce pigmentation and clear skin?
Are there any side-effects? Can I take this along with my other medication?
What are the benefits of Amla?
Does Amla help weight loss?
Do I need a prescription?
Our Certifications