Vegan

Soy-Free

Gluten Free
GMO Free
Increase your chances of parenthood
A powerful anti-oxidant, CoQ10 is a naturally occuring nutrient present in all cells. It helps improve overall heart health and ensure smooth functioning of the Liver and Kidney.
Product Details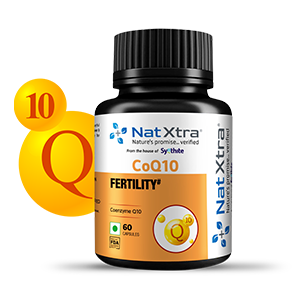 One bottle contains 60 capsules
How to use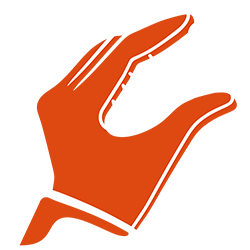 Dosage: One capsule a day
Best time to consume: After breakfast
Ingredients
Each capsule of CoQ10 is enriched with the goodness of all-natural Coenzyme Q10
What does the product do?
Improves Fertility
CoQ10 has also been proven to improve fertility among men and women. As we age, our body reduces its prodution of CoQ10. In older men and women, reduced CoQ10 levels result in lower protection of the egg and lower sperm quality. Taking CoQ10 as a supplement helps protect the egg and sperm from oxidative damage and also enhances both quality and quantity.
Boosts heart health
Proven to contribute to cardiac health, CoQ10 is commonly prescribed to help people cope with heart ailments or even for recover post any heart-related surgery. Q10 provides antioxidant support to protect cell membranes against free radical damage.
Who is it for ?
This is perfect for you if
You are suffering from infertility
You are trying to get pregnant
You need to enhance yor fertility
You are looking to improve cardiac function
You are keen on a natural solution

You want to control Blood Pressure
Frequently Asked Questions
What is CoQ10? Why do I need it?
Can CoQ10 improve fertility?
Do I need to consult a Doctor before consuming CoQ10?
Our Certifications